Family holidays at Statiano
Children are very welcome at our agriturismo! They are our favourites guests!
Statiano and its activities are suitable for all children of all ages!
Statiano and its activivities are at kids measure.
WE offer a range of differents solutions:
a- Two 60 sq metres apartment at the groundfloor, with a large private terrace with a stunning view on the sunset, two double bedrooms that is really good for families with small kids
b- Two 70 sq metres apartments, with two panoramics bedrooms and two baths, a lovely private garden: this is the right choice for families with teens!
All apartments have cooking facilities.
No front desk, but the owners are ever present and helpful.Whenever we make sure that each and every guests has what ne/she needs to feel comfortable..
Price is valued oriented for the location and space.
-Travelcrib, traveltray, carrier and wrap, highchair available under request.
– Apartment amenities and space.
– appropriate sight and acitivies
– pool open from May to end of September.
– Wifi free on the common area.
– BBQ free
-Daily housekeeping and breakfast delivery on request.
– friendly and attentive service.
-Organic food basket delivery every 2 days on request.
– Breakfast every morning with home made cakes, with local flours, biscuits, jams and honey, jams and honey, local fresh cheeses, toasted bread and organic juices.
-Dinner thrice a week, with genuine food.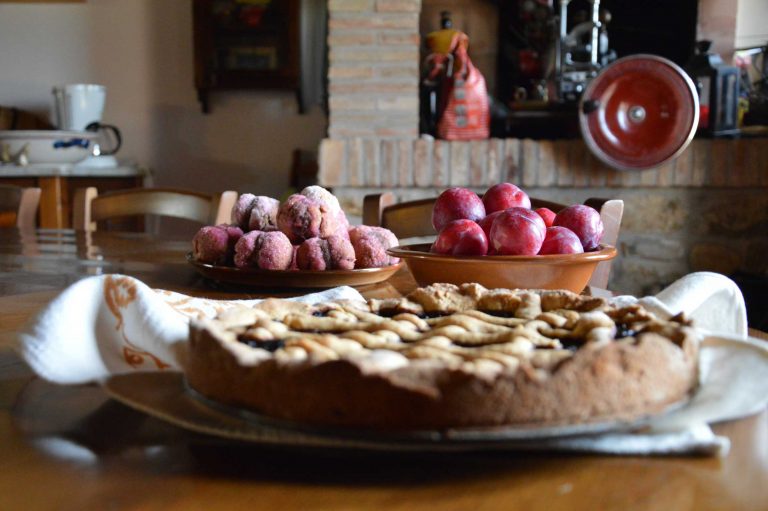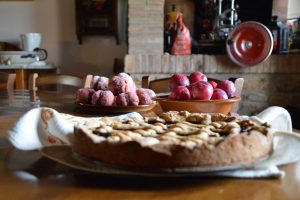 – Special menus for small kits, healty and tasty ( pasta with fresh tomatoes sauce, mozzarella and cheese salad, chickpeas cream..)
For small kids under 14 years old:
Cooking lessons with Tina, we will enjoy to do homemade pasta, pizza, bread and cantuccini.
2 lessons weekly, each of them for 10,00 € for children
12,00 € for adults
Activities taylored for kids at the local riding school centre from 10 to 16 p.m.
Children with or without their families will stay alll together and will eat at the centre, learning to play and riding lovely and quite horses.
Trekking with the mule: a wonderful way to do trekking along paths off the beaten tracks but easily accessible to all te family, where children can meet turtles, see peculiars birds and path of wilde animals. Half a day ith the whole families, in a company of a lovely and kind skilled animal that will carry your picnic!
ACTIVITIES:
– Large common garden at Your disposal.
– Pool
– Badmington
-the coast at only 30 minute's drive
at spot1 it is possible to take wind surf lessons at 10% off.
TREKKING:
For families with teens:
a- a short excursion along one of the most beautiful water flows in Tuscany which ends with a dip in the Crystalline waters.
Price is 6,00 e per pax
children under 14 old fro free
language spoken: English and French
-Visit to the geothermical museum of larderello, trekking to the Natural geothermic phenomena of the little village of Sasso Pisano, and "aperitivo" Slow food, with local farmers' artisanal products in a place that looks like popped from fables.
Price 8,00 €
children under 14 for free.
For more informations, [email protected]