From Friday 22nd to Friday 29th September 2023: enquire now!
"Tuscan wine and sketching holidays "in Statiano farm. Enquire now for holidays in September 2023 at Statiano in Tuscany. 
From Friday 22ndto Friday 29 September 2023 we offer a 7 night sketching holiday with tutoring by visiting artist, Jane Smith. Our holiday includes visits to local villages and markets, wine tastings with our own wine from the farm and wine pairings with Tina, one of the owners and a qualified sommelier. Excursions to local places and markets will provide excellent sketching subjects and the authentic Tuscan experience. We can also trek along the wild and beautiful riverbanks of the stream Trossa. Visits to the medieval hilltop town of Volterra (Tuscan Capital of Culture 2022), the market of Cecina, and the Mediterranean coast will be included. Guests stay at Statiano, our beautiful country house in a quiet corner of  Maremma, Tuscany. Tiny hilltop villages perch above rolling fields: Montegemoli, Querceto, Montecatini, which are still relatively undiscovered. Nature will provide plenty of inspiration too; we are surrounded by beautiful woods where wildlife including foxes and turtles and flocks of jays live among the oak trees. The area is famous for Sangiovese wine and typically the cuisine will include bruschetta, pappa al pomodoro, ribollita. Holidays are held in Statiano, a beautiful stone farmhouse in a quiet country setting sur rounded by wood, 5 km from the lovely village of Micciano, where you can have a good coffee and pizza, and 5 km from  Ponteginori with its own 'panetteria' where we shop daily for our 'pane toscano sciocco' or you can have a typical aperitivo or prosecco at the nice bar down in the village.
Statiano offers 5 double or twin or singles en suite bedrooms. There are 4 large and panoramic apartments.
Apartments A: at the ground floor with two bedrooms, a bathroom en suite, a kitchenette and a private terrace with a
breathtaking view on the sunset each.Apartments B: private garden, kitchen at the ground floor, and at upper floor 2 panoramic bedrooms and
2 bathrooms.The outdoor pool, surrounding shaded area, covered terrace esure that there is plenty of space to relax
in comfortably.
About Jane
Artist and Illustrator Jane will guide you through sketching and drawing, giving suggestions and en
couragement, whether out on trips or back at Statiano. She will show you techniques and tips for sketching architecture,
markets, restaurants, people and landscapes, using a variety of media. She says of herself :
"I am an artist and Illustrator based in east London. I love drawing and have been doing it ever since
I could hold a pencil. Originally from the rural north of England and Wales, I studied at what is now
the University of Northumbria then moved to London. Working briefly for the BBC led to a freelance illustration career that has lasted until the present day. Other clients have included Marks and Spencer, Jamie Oliver, Ted Baker, Greenpeace and many others. Also I exhibit widely in galleries, cafes and shops around London.
I have given art workshops for lots of groups including an art retreat in France, staff at Facebook and Marks and Spencer's head offices and local schools and community .
I have travelled widely, but these days concentrate on Europe and the UK. I never go anywhere without at least a small sketchbook in my pocket. If I am away for more than a couple of days, I will pack a variety of sketchbooks and art materials, a box of watercolours and a few pens and brushes. To me there is nothing better than sitting sketching outside a cafe somewhere, with a nice coffee or cold beer, totally in the 'zone', with the sounds, smells and general ambiance of life going by, whether in a Roman piazza, a small street in Marseille, at home in London or the beautiful Tuscan countryside".
PRICES AND TRAVEL for 1 pax:
-980,00 € in double / twin room with ensuite bath and shower based on 2 people sharing
-780,00 € non painting partner in double/twin room with ensuite bath based on 2 people sharing
-1050,00€ single room with en suite bathroom
-850,00 € in double / twin room in the apartment with two en suite bathrooms and kitchen based
On 4 people sharing the same apartment (note this apartment has stairs).
-650,00 € non painting partner in double/twin room in the apartment with two en suite bathrooms and
kitchen based on 4 people sharing the same apartment. Please note :this apartment has stairs
-900,00 € single room in the apartment based on 2 people sharing .The apartment has 2 en suite bathrooms
and the kitchen( please note: this apartment has stairs).
-1000,00 € in double /twin room  basing on 2 people sharing . The apartmentis  with a bathroom en suite, kitchen and private terrace
( please note: the  apartment has no stairs).
-800,00€ non painting partner in double/twin room of the apartment with en suite bathroom, kitchen and private
terrace. ( this apartment has no stairs)
The pick up from Pisa to Statiano and trasfers from Statiano to Volterra and to the  coast are not included, They will be comunicated as soon as we will know the number of partecipants. THe pick up from the arport will be in a pre arranged time. the group has got a chat in whatsupp and will use it to prearrange the pick up or to communicate the news.
We are one hour from Pisa international airport, 30 minutes' drive from the coast and from Volterra.
Participants of the 2022's lab, will have a 10% off to join the 2023th!
                                                                        your Host
Tina live with her husband in Statiano since 2003, and there she plant her deep rooths. She is devoted to her land, as well as to good food and wine.
She got a degree in English language and literature at Pisa University and she is a certified sommelier.
She loves to do pasta with friends and guests.
In winter time she likes to read great novel in  or playing cards, she enjoy prepare jams, to discover new things, to walk in the countryside. Tina will  do pasta with you as well as tell you some secret about wine.
ITINERARIES
Day 1:Pick up at Pisa International airport Galileo Galilei at 7.30, transfer to Statiano
and setting in.Time for a deserved aperitivo in the terrace before a relaxing dinner with wine.
Day 2: Leisurely breakfast and time to visit the farm and the vineyard. First session with your
tutor. Lunch at 1 pm at the shady terrace and time to relax by the pool before your next sketching session. Opportunity for some plein air session in the garden. Dinner at 7.pm with wine.
Day 3:Breakfast and working trip to the etruscan/medioevale Volterra to visit Piazza di Priori, and the roman Theatre and have a delicious coffee in the most characteristic cafè. Have a delicious lunch at " Chich and schock" cafè and icecream shop.
Lot's of time to sketch there and take reference pictures and paint.
Vist to the Saline of Volterra.
Back home in the afternoon, and time to continue your sketching or relax in the pool.
before a delicious dinner with wine.
Day 4:Breakfast and working trip to Querceto, a picturesque well preserved
small  village. Lot's of time to sketch, take reference pictures.
Then we reach Montegrmoli and Pomarance, and have lunch at a local pizzeria.
back home, afternoon of painting and relaxing and dinner on the terrace with wine.
Day 5: Breakfast and morning at Cecina, first at one of the very colourful local market .
Then we reach the beach 'Delfino" where we have luch. passing through an amazing natural wood of marittime pines.
Back home in the afternoon, and time to continue your sketching or relax in the pool.
Dinner at 7 with wine.
Day 6: after breakfast, pasta lab with Tina.
We will enjoy sometime doing pasta together, such as " fettuccine e gnocchi".
we will have lunch with our amazing pasta
Lunch on the terrace and afternoon of relaxation. You can have a walk around until the
beautiful Micciano,or just until the river, or help Tina to prepare a nice apericena,
Day 7 : breakfast and  time to concetrate and finish the works. in the evening winetasting with Tina.
day 8: Breakfast and arrivederci!
Transfer to Pisa international airport Galileo Galilei at 9 to arrive at 10.15.
Please note the itinerary may be subject to minor changes due to weather and/or after
consultation with the tutor.
INCLUDED
-Accomodation at the farm
-Jane sketching lab.
-Breakfast, lunch and evening meal at the farm
-Pasta Lab and winetasting.
-Refreshment throughout the day . Help Yourself with tea, coffee and herbal teas.
-Excursion and visit included in the course program.
---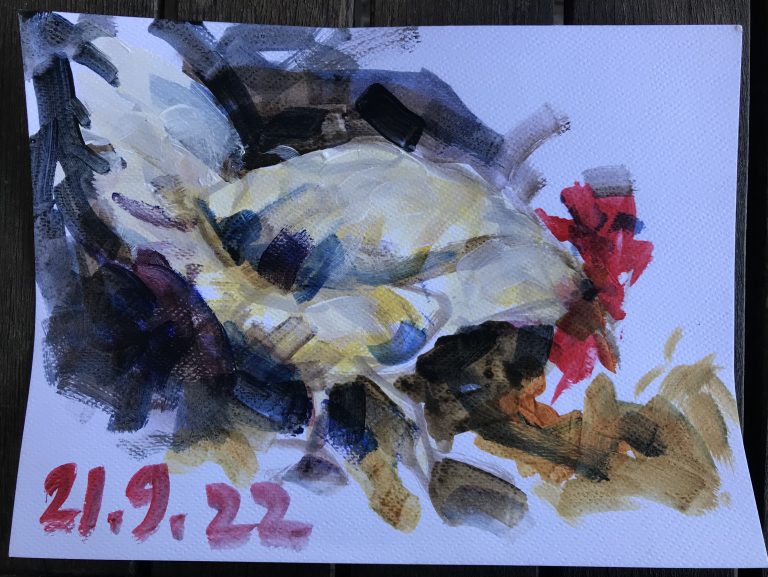 Lunches at Cecina and Volterra  ad Pomaranceare not included
Museums' tickets are not included
Some art material are available here, but you are kindly asked to bring
Your essential.
Info: [email protected]
tel + 39 3385057879