Discover the world of Statiano,  and the  deep secrets  of its wines. Here there are our #WeekendDiDegustazione or Tasting wine weekend, for a relaxing weekend spent sipping good wines and local  products.
Offer Price  € 260.00 per couple.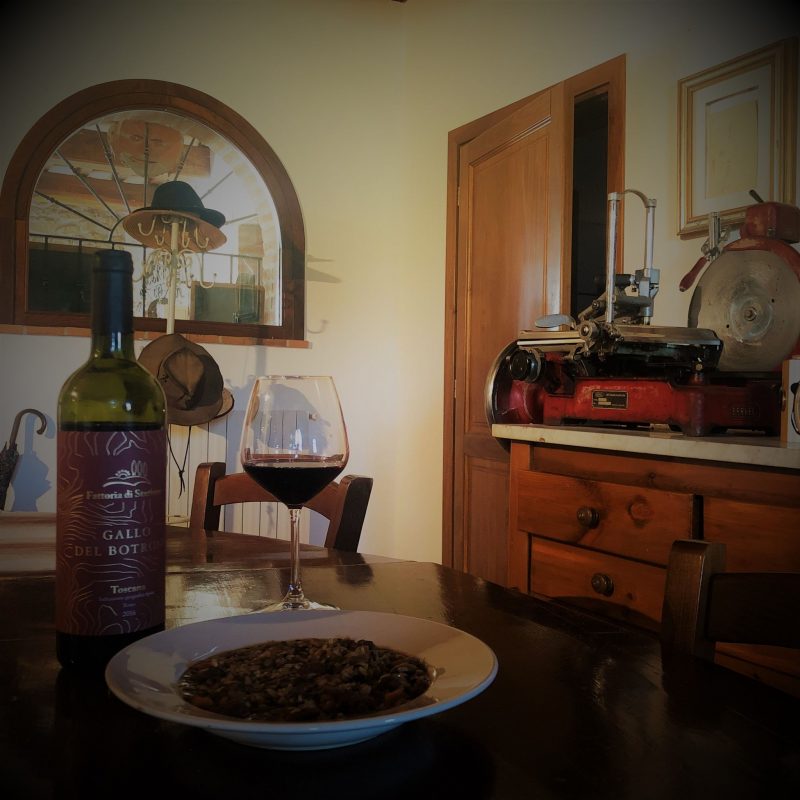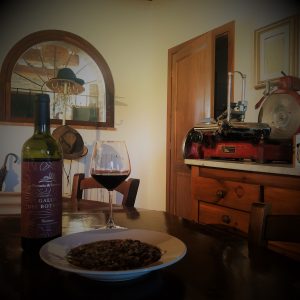 Description  of the event:
Friday: arrival at the farm.
6.30 pm.:  Tasting of a local product, as for example, the salami of Pomarancino lamb, the Fettunta with extra virgin olive oil, the original Pappa al Pomodoro, the Pecorino( a ship cheese) of Balze Volterrane, telling its story, pairing it with our Sangiovese wine. . Free dinner.
Saturday:  8.30/11.00 a.m: Breakfast with local and genuine products. free day, 
We will recommend some paths out of beaten tracks, with or without trained guides, or visit to the historic and characteristic neighboring villages. 
Sunday: 8.30/11 a.m.Breakfast with typical local and genuine products. 
12.30 Sunday lunch Italian Style alla gathered- if possible – at the same table. If it would not be possible, we will anyway serve you at your table delicious typical Italian style food.
We remind you that booking is mandatory and we kindly ask you to communicate in advance if there are allergies and / or intolerances.
Enjoy your relax with Tasting wine weekend!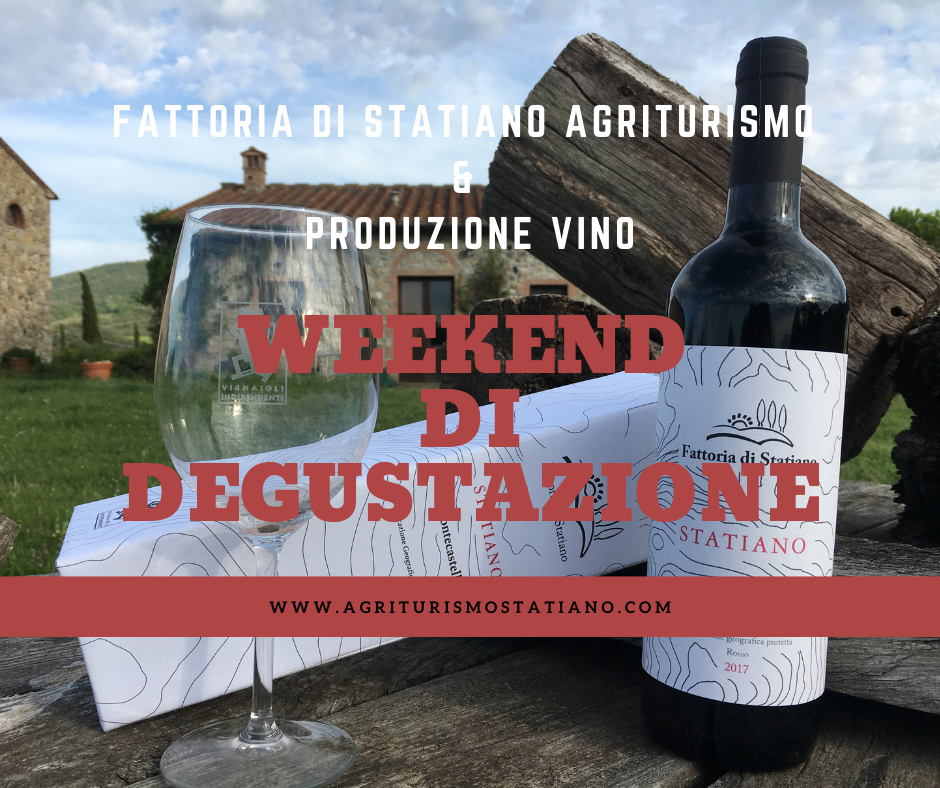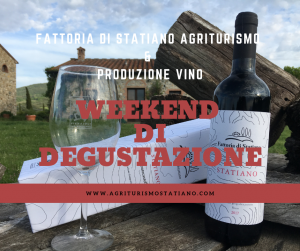 The Statiano farmhouse is a small family-owned business. In the 1950s, Ettore Castaldi bought the Statiano farm, with its 70 hectares of fields and woods, and the old farmhouse dating back to 1750. In 2001, the farmhouse was renovated giving life to the Statiano farmhouse, thus realizing the dream of living in the heart of the Tuscan countryside.

Hurry to book!
For information: [email protected]
tel +39 3385057879
_____________________________________________________
Facebook: https://www.facebook.com/FattoriaDiStatianoAgriturismoEProduzioneVino
Instagram: https://www.instagram.com/fattoria_di_statiano/?hl=it
YouTube: https://www.youtube.com/channel/UCpm-2ip1UQy0HqEStTQV_WQ
NewsLetter: https://agriturismostatiano.com/newsletter/
Club Del vino: https://agriturismostatiano.com/club-del-vino/