A wine that is first and foremost about respecting the land.
We produce from organic grapes coming from our Sangiovese, Canaiolo, Ansonica and Vermentino vineyard, Montecastelli Protected Geographical Indication, a new Indication born in 2006. Our oil is also registered in the Tuscan IGP consortium. They are excellent prizes for our care to our land.
Find out more
Obsessed by quality since the vineyard
Owned by the Castaldi family since 1952, the Company is in the heart of the Val di Cecina, an area of Etruscan, Roman and Medieval history. We believe in the heritage of our land and in its values, trying to preserve them for future generations. We respect the environment in which we no more than guests. Quality in our bottles is realized in various guises like for examples, the refinement of farming practices to a more quality- focused approach-
For years we have been cultivating a small vineyard facing north-east, on sandy, saline, mineral clay soil. Each row has chestnut poles and a rose plant at its beginning, and a breathtaking panorama where Volterra stands out. The plants are grown organically and the bunches chosen one by one (we only use our grapes to make wine).
In our search for quality, we try to enhance the seasonal characteristics, letting each bottle reflect each vintage. Wine fermentation occurs naturally, we only use indigenous yeasts.
Statiano Montecastelli PGI Red
The Montecastelli denomination, protected geographical indication, is a small denomination born in 2006 which includes the vast territory of Pomarance and Castelnuovo val di Cecina and Volterra, the so-called "geothermal" territory. A wine with a brillant colour, ruby red, with aromas reminiscent of the woods, red fruits, but also licorice and spices.
This is sangiovese at its immediate best.It is a a easy drinking wine with fairly sturdy tannins and a lift of volatile acidity. A pasta bushing red to pair with: suitable for cutting boards, especially cold cuts, semi-seasonal cheeses. It also goes very well with first courses with meat sauce like Italian ragut and second courses with meat.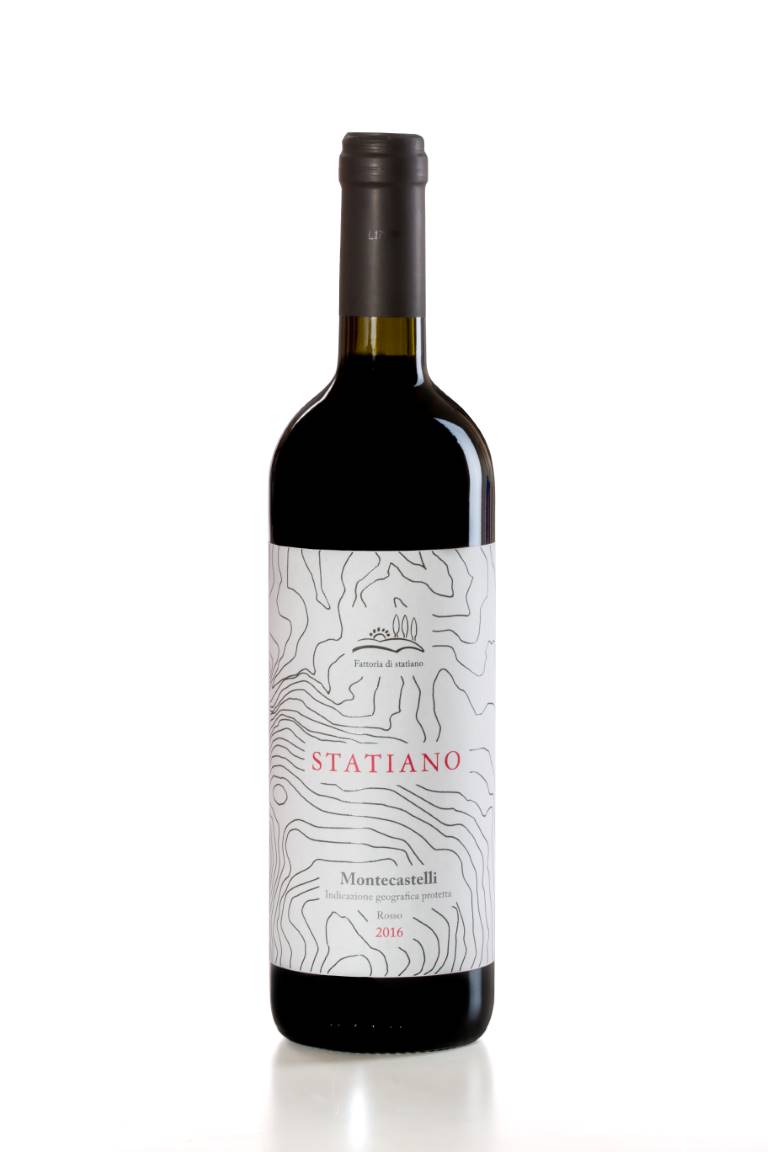 Gallo del Botrone, GTI Toscana.
A rich, juicy and dense wine with dark fruit, with aromas of wood, red fruits and spices.
Denomination: TGI Toscana.
Grape variety: 100% Sangiovese.
Producer: Castaldi srl
Agronomist: Paolo Claudio Germano.
Winemaker: Vincenza Folgheretti.
Vineyard altitude: 150 m a.s.l.
Vineyard exposure: north-east.
Soil: medium clay-sandy
Planting density: 5000 plants per hectare.
Production per hectare: 55 quintals of grapes per hectare.
Vineyard age: more than 15 years
Harvest: when ripe, about the third week of September.
Aging and storage: after 12 months in large wooden barrels it is bottled and offered for sale.
Harvesting method: manual in small boxes.
Alcoholic strength: 13.5%
Pairing with: it is a wine that goes well with more elaborate dishes: hunting, aged cheeses and braised.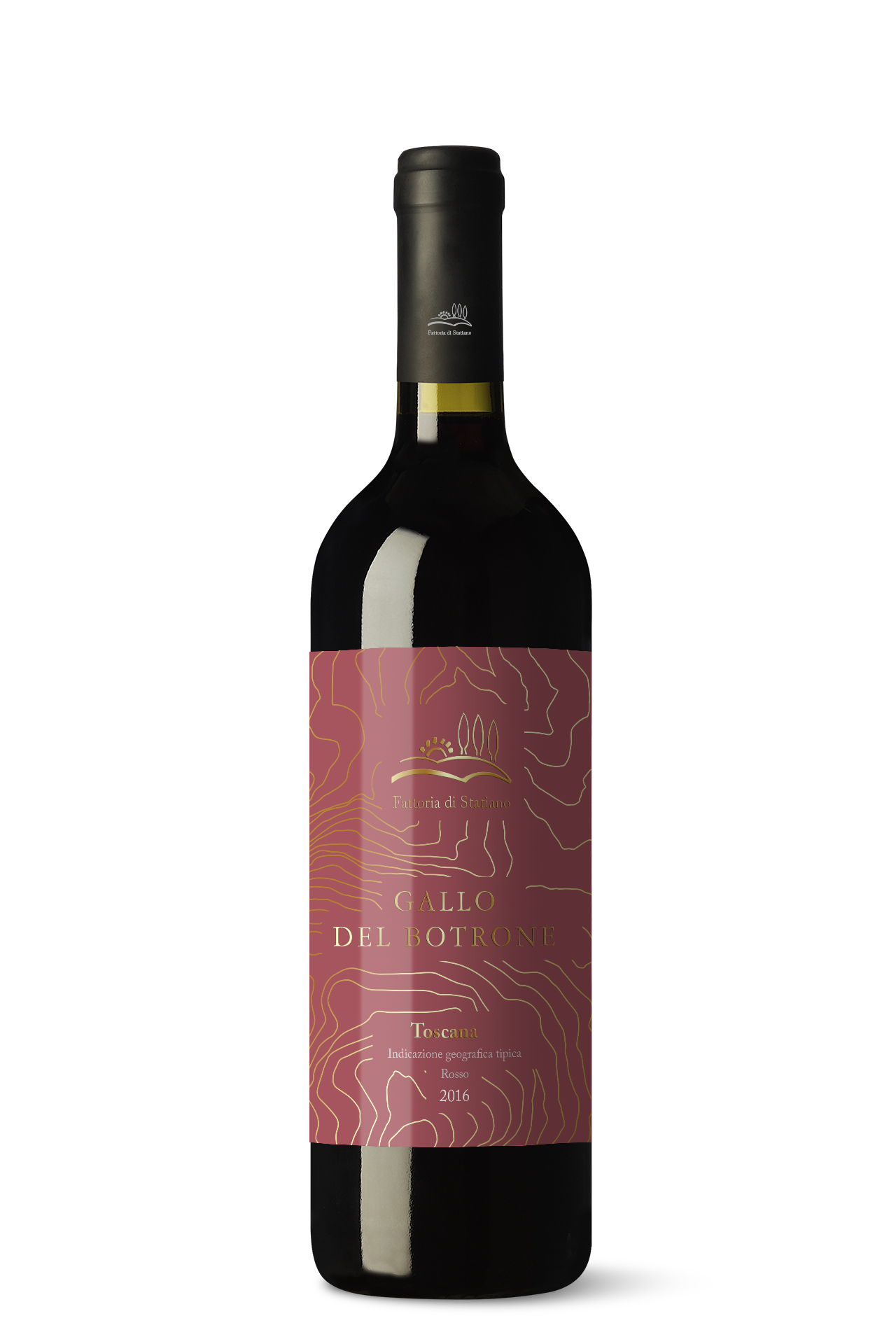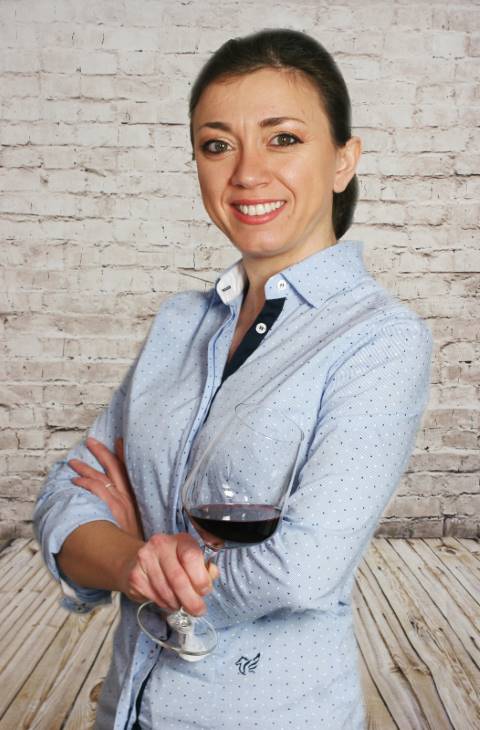 The Winemaker says...
Statiano: IGP Montecastelli
It is 100% Sangiovese.It is a Wine with a clear and strong temper, with a strong personality. A young and nervous Sangiovese, able of expressing his complex identity. On the nose the floral and fruity notes are wrapped in a slight spiciness creating a perfect olfactory balance. On the palate, it shows ample structure
Gallo del Botrone: GTI Toscana red
It is 100% Sangiovese. It shows a ruby red intense colour with bouquet that recallsripe fruits and berries, morello cherries, spice, expecially cloves. On the palate it has rich structure with well rounded wood tannins underpinning fruit flavors nicely balanced and longue on the tongue.
Where could you find our wines?
You can find our wine in the following shops, restaurants, wine bars:
IL CAMPANO – Via Cavalca 19, Pisa. Tel: +39 050 580585 – Vai al sito
LA VENA DI VINO – Via Don Minzoni 30, Volterra (PI). Tel: +39 058 881 491 – Vai al sito
ORTO DEL PRETE – Via Costarella 28, Montecastelli Pisano (PI). Tel: +39 392 314 10 66
OSTERIA DEL GHIOTTO – Via De Larderel 34, Canneto di Monteverdi Marittimo (PI) – +39 0565 7844 35
AGRITECA IN PIAZZA – Piazza Matteotti 2, Radicondoli (Si). Tel: +39 339 794 84 15 – Vai al sito
IL VECCHIO MULINO – Via del Vecchio Molino 25, Saline di Volterra (PI). Tel: +39 0588 441 99 – Vai al sito
LA LOCANDA DEL SOLE – Via Francesca 9, Querceto Montecatini V.c (PI). Tel: +39 0588 374 07
L'UOVO AL TEGAMINO – Via provinciale per Fornacette, 30 Vicopisano. Tel: +39 050 799131. Val al sito
LA FARMACIA DEI SANI – Via delle Rose 16, 56128 Tirrenia. Tel: +39 050 32503. Vai alla pagina Facebook
LA VINERIA DELLA BOBA – Via Agnelli 4, Pisa. Tel: +39 331 581 37 16 – Val al sito
FERMENTO – Via Luigi Serra 11/C, Bologna. Tel: +39 051 849 86 36
PITUCA WINE – Via Bora 28, Livorno. Tel: +39 0586 377 768 – Vai al sito
ENOTECA IL TIASO – Via Ascoli Piceno, 25, 00176 Roma. Tel: +39 349 589 1498 – Vai al sito
LA GUERRA DI PACO – Chiasso Barletti, 13, 55100 Lucca. Vai alla Pagina Facebook
BARLUME  CAFÈ  – Via Gioacchino Volpe, 120, 56121 Pisa. Tel: +39 328 299 2558 – Vai al sito
DAN CAFÈ: Via Leonardo Da Vinci 57923 Cecina (Li). Tel: +39 347 032 8639
BOTTEGA MATHI BISTROT ALL'ITALIENNE: 36 Boulevard C. Peguy 35000 Rennes Francia – Vai al sito
IL CONVITTO RISTORANTE: Via Cairoli, 28 54100 Massa. Tel: +39 0585 280 481.
ENOTECA DA LUGHERI: Via Vivoli, 15,  57100 Livorno. Tel: +39 0586 862 820.
Livorno, Pisa, Grosseto e Lucca
EMPORIO VINO 1970 SRL
Via di Poggio Gagliardo, 40
Montescudaio (Pi)
Phone (Leandro Belcari): +39 335 206 256